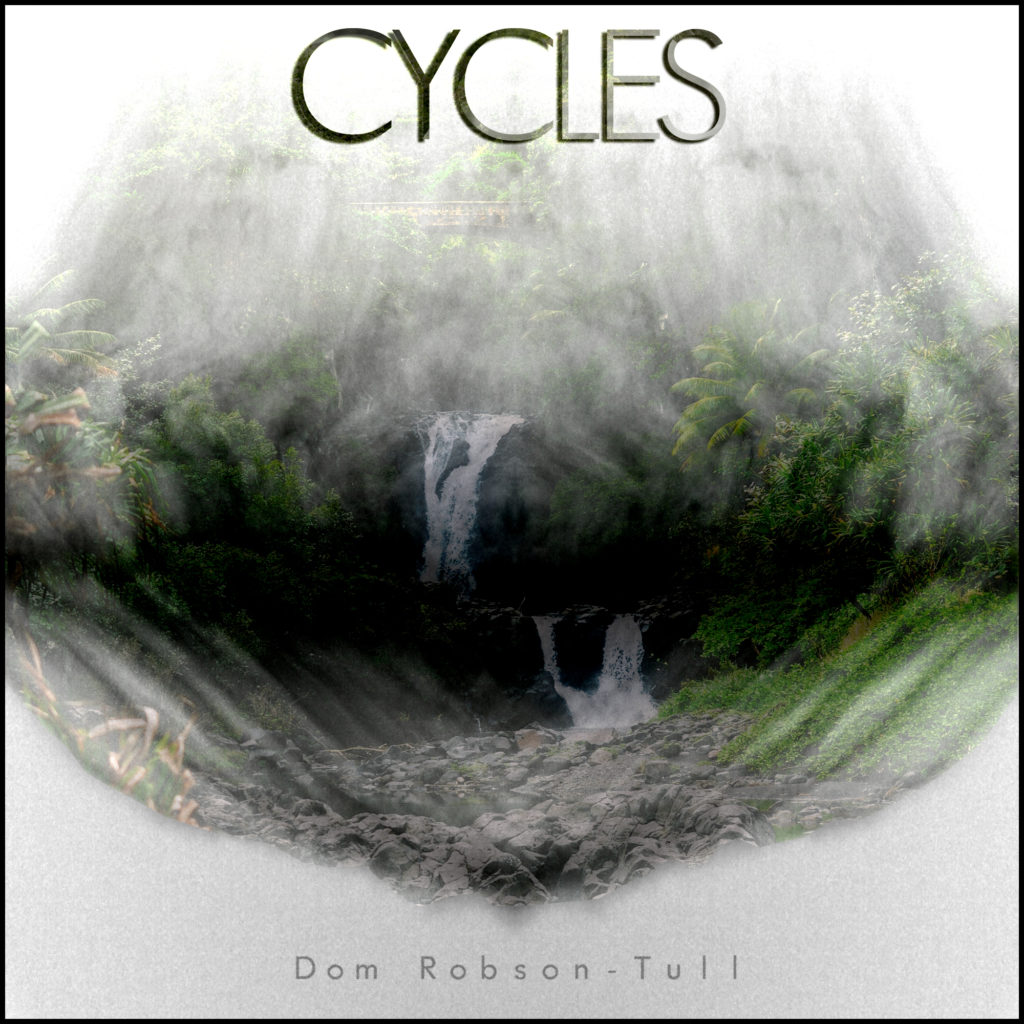 5 May 2019
Dom Robson-Tull
DomRT Records
Producer:
Dom Robson-Tull
"Cycles" is the second single released by Dom Robson-Tull. This single differs drastically from Dom's last release "Lyra", as it diverges from the soundtrack route to a contemporary jazz sound. This track features roaring sub bass, thick-textured piano and crisp drums. Dom wrote all of the parts, but heavily consulted his co-producer Eric Ramplin with regards to the drum engineering.
In 2018, "Cycles" was in the early stages of its life. After months of sitting on the chord progression, Dom decided to work it into a new groove he was writing. Nearly 4 months later, the track is finally ready to share with the world.
"I feel that this project is the start of something special. I've had tremendous fun working on this project and learning new concepts about mixing and writing throughout the process. I'd love to create more content like this and maybe perform it one day with a band." (2019)
Artwork by Dom Robson-Tull.